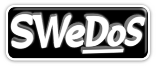 Driving and Delivery: I have experience as a multi-drop van driver, delivering to all parts of the UK and accept occasional luggage transfers for hotels and touring groups.
Each year I spend approximately 6-7 weeks from Easter to June working with Northfield Nursery in Hampshire to distribute hanging baskets of flowers throughout the UK, delivering up to 300 baskets a day in a van.
I am also nominated driver for the Carter Company assisting with occasional luggage transfers between hotels for their cycling clients that are staying in Dorset
I now offer the following driving and delivery services:
All services are provided Covid-Safe - see below
Single Journey delivery

Luggage Transfer between hotels locally

Pay as you go van transfers locally

Multi-Drop delivery (using a van hired by me or client) [over several days if applicable.]

On foot leaflet distribution in locations around Dorset
Please use the "Enquire" button below to request further information.
In response to Covid-19 requirements my transfers are now Covid-Safe with the following precautions:
1) I maintain a clean vehicle, wiping down touch-surfaces each trip with anti bactericidal wipes, washing hands thoroughly when leaving home or using hand sanitizer between jobs if I am on the road, and maintaining social distancing in public areas.
2) I wear mask and gloves when transferring luggage between my vehicle and venues, including inside buildings. [I do not drive wearing a mask.]
3) There is no transfer of paper documents; confirmations are shown on my phone to staff at addresses I am collecting from or delivering to.
4) Gloves are disposed of securely following each transfer.