Useful Help Bulletins
I regularly provide helpful bulletins to my clients about using and getting the most out of computers and technology. They are also available here.
Please swipe through the pages shown, or tap a link before to open a document as a PDF file. Depending on whether you are using Android, iOS or Windows 10 Mobile, you may need to download the file to open it. If you have downloaded Microsoft Edge to Android or iOS the file should open and allow you to view it.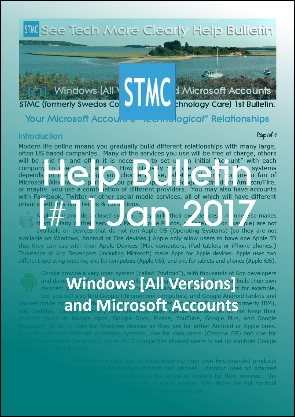 T's & C's
Home
Book
Tech

Coronavirus Update